we propose 4 different type of Custom made Everglades excursions : 1/Private custom AirboatTour (1/2 or 3 hours ) -2/Miccosukee Indian Heritage Airboat Tour- 3/The famous Everglades Backwater Tour and 4/ Guided tour from public Everglades Park entrances.
MINIMUM PARTICIPANTS:

4

MAX. PARTICIPANTS:

200 - in 4 rotations-

COST:

1/Private custom Airboat tour (departing from different locations within South Florida): price from $60.00 (from 1 to 3 hours) 2/Miccosukee Heritage tour PRICE/per Person from $99.00 based on 16participants discounted rate for 50 p and up- (4 hours) 3/ Backwater Expedition (minimum 12 p - Max 30p -sorry no exception) from $235.00/p (7 hours) 4/ Large corporate group's Airboat tour from public park entrance (max200p- into 6 to 7 boats) - from $23.00/p (1h30 to 1h45) -We have privilege access to multiple type of Airboat, from a private 3 seaters to 4 huge 40 seaters!

DURATION:

1, 2, 3 or 4 hours depending on type of tour- up to 7 hours for the Everglades Backwater tour

REQUIREMENTS:

bring water and insect repellent- Wear hat , sunglasses and a good pair of shoes!

TRANSFER TIME:

contact us
Description
Everglades Tours in partnership with our friends from DragonFly Expeditions:
Event name:Miccosukee Indian Heritage Airboat Tour


MIN PARTICIPANTS:15
MAX PARTICIPANTS: 200 (multiple groups of 50 participants WITH STAGGERED DEPARTURES FROM HOTEL 30 MINUTES APART)
DURATION: 4 HOURS for one group (including transfer time from AND TO )
AVAILABILITY:DAILY

DESCRIPTION:


Skip across the shallow waters and sawgrass prairie to a distant Miccosukee island as your Native American guide prepares you for a day of natural wonders and cultural discovery! Watch in wonder as Great Blue Herons, Egrets, Woodstorks and Ibis take to flight as we travel into the true heart of the Florida Everglades. It is here among the sawgrass prairie that remote cypress islands filled with Seminole and Miccosukee history still exist and it is here that our adventure begins . . .
Only accessible by airboat, we will travel miles into the Everglades to experience a historic Miccosukee island camp. We will walk the islands our guide's family called home to hear how the Miccosukee families learned to live in harmony for generations in what many considered an unlivable landscape.
Seek out the family of wild gators that live on the big camp. If they care to show themselves our guide will "speak gator" and to the amazement of all, the gators respond.

Video link: http://www.youtube.com/watch?v=QImRfWZI95k
INCLUSIONS:
-All entrance fees, taxes and gratuities.
-Tour interpretation by guide starts and ends at the hotel.
-Our guides are certified and trained.
-Guide to guest ratio on the bus transfer does not exceed 1:50 and guide to guest ratio on the airboats does not exceed 1:20.
-Airboats are custom built, extremely well maintained, quieter and smaller (between 12 and 20 seats on each) than commercial airboats, making them more maneuverable.
-Airboat seats are higher (stadium seating style) than on commercial airboats, allowing for greater visibility.
-Airboat portion of tour is guided by members of a Miccosukee family that has lived in the area for generations.
-Airboat ride stops at and explores two tree islands (a hunting camp and a family camp).
-All animals seen on the tour are either wild or being raised to replenish endangered species in the area (no caged animals for show purposes).
-Earmuffs for each participant are supplied.
NOTES /SPECIAL CONDITION
TIME OF DAY morning or afternoon
WEATHER DEPENDENT See Terms and Conditions
MEALS INCLUDED None. See Dragonfly Expeditions Terms and Conditions for added hours and meals
TRANSPORTATION Not included. To be provided by client or by MiamiPlus1 DMC at additional cost
Event name: Backwater Tour


MIN PARTICIPANTS 12
MAX PARTICIPANTS 30 (no exceptions per park guidelines)
DURATION 7-8 HOURS (can not be cut short)
AVAILABILITY BECAUSE OF CHANGING WEATHER AND MOSQUITO CONDITIONS THIS TOUR IS ONLY RECOMMENDED FROM MID-SEPTEMBER TO MID-MARCH
One of the most unexpected and daring journeys in is accessible when you travel the ' wild backwaters with our trained field biologists and naturalist guides. This is a day of discovery and exploration in one of the world's most threatened and beautiful wild places – The Florida Everglades and Big Cypress Preserve.
First, stroll through the black and white gallery of world-renowned photographer Clyde Butcher whose pictures will awaken a true sense of understanding and respect for 's natural beauty.
Then, join the trek at trail's head for an experience that is only available to 0.1 percent of all the people who have ever visited the Everglades: While you wade in clear knee- to waist-deep waters, you will discover lush cypress domes as native orchids and bromeliads hang overhead, and learn why conservationists have described this area as "a beautiful, rugged, subtropical landscape".
After drying off we will move on to a remote and idyllic fishing village in the heart of the . There you will enjoy an authentic lunch grown from the rich glades culture of just-caught seafood and fresh-from-the-ground vegetables.
Through the eyes of our expert field guides you will see this rare and unusual ecosystem come alive with wonder and beauty on a trip you will never forget. The emotions experienced on this expedition over the years have been strong and abiding - come see why!


Video link: http://www.youtube.com/watch?v=QImRfWZI95k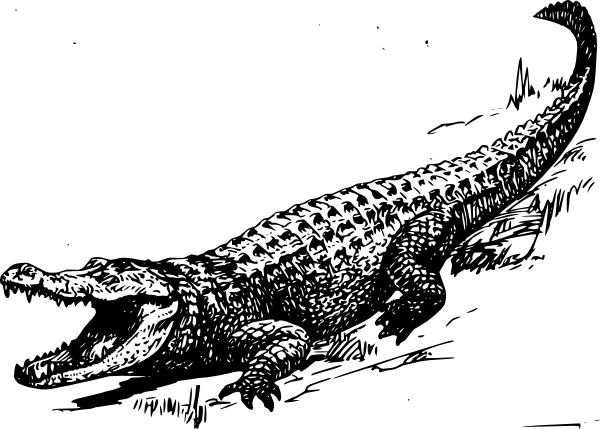 INCLUSIONS:
-A percentage of the gross receipts of this tour go to support the Friends of the Fakahatchee Strand State Preserve
-All entrance fees, taxes, and gratuities
-Tour interpretation by guide starts and ends at the hotel
-Route includes scenic drive through the
-Guide to guest ratio does not exceed 1:7. There are always 2 Dragonfly Expeditions staff members during the wet hike – one to lead the group and one to follow behind
-Our guides are certified and trained
-2 bottled waters provided per participant
-Visit to a world famous black and white photo gallery
-Walking sticks and aquasocks for each participant to use during the wet hike
-Lunch including appetizers, entrée, dessert, and beverage at a locally celebrated restaurant overlooking the in
-This tour has been recognized by National Geographic, The Weather Channel, and Condé Nast Traveler

NOTES /SPECIAL CONDITION
TIME OF DAY all day
WEATHER DEPENDENT Rain or shine.
MEALS INCLUDED 3-course lunch
TRANSPORTATIONS Not included. To be provided by client or by MiamiPlus1 at additional cost
SPECIAL NOTATIONS:
· This is a wet hike! Aquasocks and walking sticks will be provided. Guests have to bring a change of clothes and a towel. Long pants that can get wet and dirty are recommended.
· A portion of the proceeds of this tour goes to support the Friends of the Fakahatchee Strand State Preserve
Disclaimer
NOTES /SPECIAL CONDITION
TIME OF DAY morning or afternoon
WEATHER DEPENDENT See Terms and Conditions
MEALS INCLUDED None. Ask for our suppliers Terms and Conditions for added hours and meals
TRANSPORTATION/ transfer to Everglades national Park is Not included. To be provided at additional cost.

MiamiPlus1 is not, neither will be acting as, a Park ranger nor an Airboat operator (or renter)- MiamiPlus1 is a seller of travel operating under florida license # ST 36724 and will only provide package tour included - but not limited to- transfer, coordination, translation, meals & lodging .
MiamiPlus1 doesnot guarantee any rate- Reservation with advance payement required to secured tour availabilty and price